23 Apr

How Google's "Mobile-Friendly" Update Affects Your Business?

Google officially rolled out "mobile-friendly" algorithm update on 21 April 2015. This update will significantly affect the search result for mobile searches, which Google recognize "search from mobile" as a global rising trend.

The change was first announced on 26 February 2015. The changes announced were:
More mobile-friendly websites in search results
More relevant app content in search results
While the second update is more important for apps developers and publishers, the first update is extremely important and all businesses owners must take note. What it means here is simple: if your website is mobile-friendly, your site will appear more prominently in mobile search result – when a user search for related information on their smartphone.
What if your site is not mobile-friendly? It will rank very low in mobile searches, which accounts for more than 65% of Google searches in Malaysia.
What makes a website "mobile-friendly"?
While there are many types of recommendations around, below are Google's take on what makes a website "mobile-friendly":
Responsive layout following screen size – In technical term, the site design is not fixed, but uses CSS to change how a site is rendered on different screen sizes. For layman term, it means your site design will change fluidly no matter where (or on which device) you browse your site from, and maximised its content presentation, including text and images, for a pleasant viewing experience, especially on mobile devices.
One set of URL serves all – Sites that dynamically serve all devices on the same set of URLs, but each URL serves different HTML (and CSS) depending on whether the user agent is a desktop or a mobile device.
Sites that have a separate desktop and mobile sites – E.g. www.yourdomain.com for desktop; www.yourdomain.com/mobile or m.yourdomain.com for mobile view. In this case you sort of like maintain 2 sites, it is workable, only it might get a bit troublesome to maintain.
Some other common characteristics of a mobile friendly website, according to imFORZA:
Navigation has been simplified and clearly laid out to make page/post selection easy
Design elements have been compressed, replaced or removed to simplify usage
Content has been laid out to allow for mobile consumption
Phone numbers are setup for click to call functionality
Addresses are setup to use the device's map functionality
Calls to action are setup to work with simple forms or the device's email functionality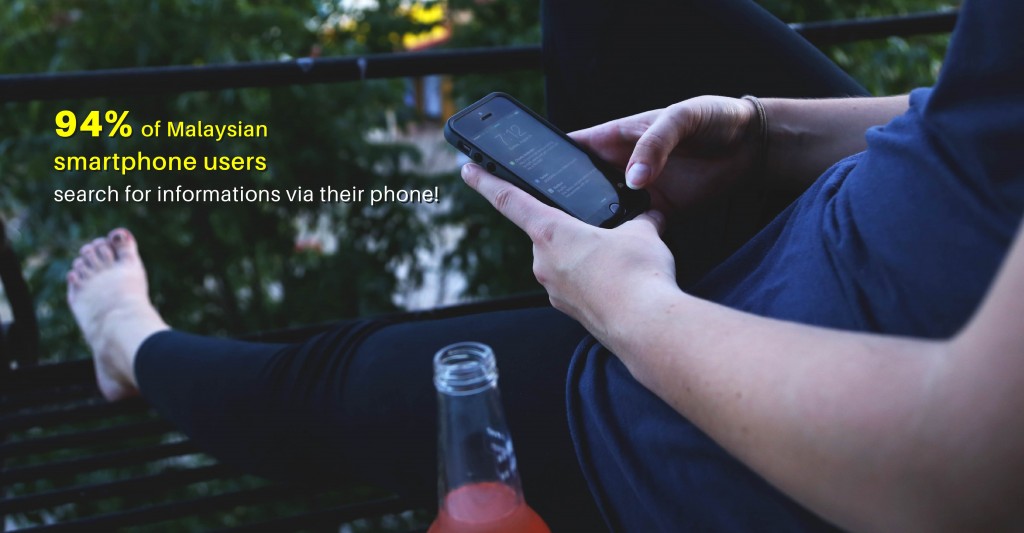 Many argue that the change will only affect certain business, we beg to differ. Mobile is definitely changing the way we interact with information forever. In case you're still not convinced, let's take a look at some statistics provided by Google:
91% of smartphone users researching products via smartphone
77% research was done "in the middle of research"
Other important statistics:
66% of Malaysian population are online
140% smartphone penetration among online users
10 million smartphone users in Malaysia
94% of Malaysian smartphone users search from mobile
What can you do?
Change, it is inevitable. Check with your webmaster or developer to see what strategy can they offer. Alternatively, contact us and let our web strategy consultant craft you a roadmap to adopt mobile-friendliness.
Now back to you. Share your thoughts at the comment section below.